Reminiscent of the taste of childhood, Black Currant is the perfect addition to make your daily protein intake fun and flavourful.
What does Green Protein help with ?
Contains the natural compound Anthocyanin, which gives it its unique purple tinge, its benefits include its anti-diabetic & anti-microbial properties.

With added Vitamin C.

Helps in effective weight management.

Reduces sweet cravings.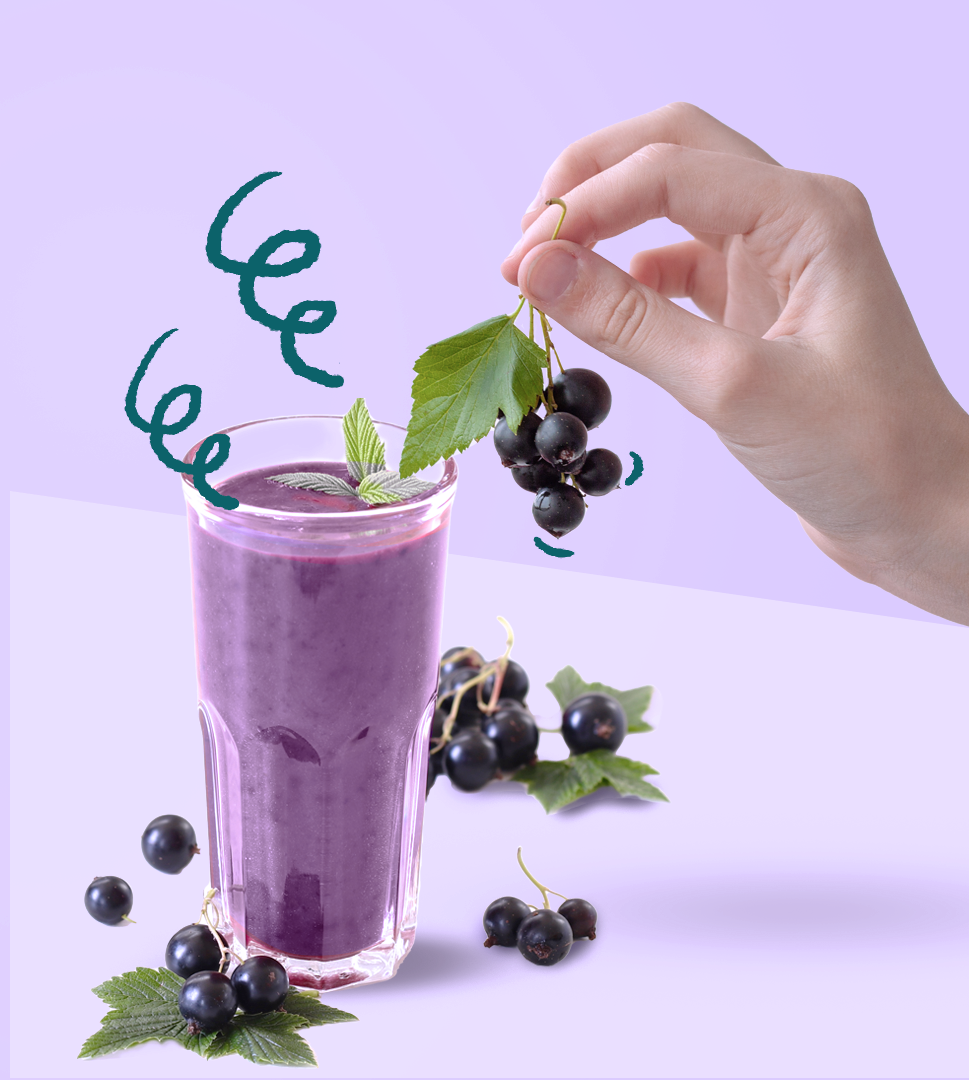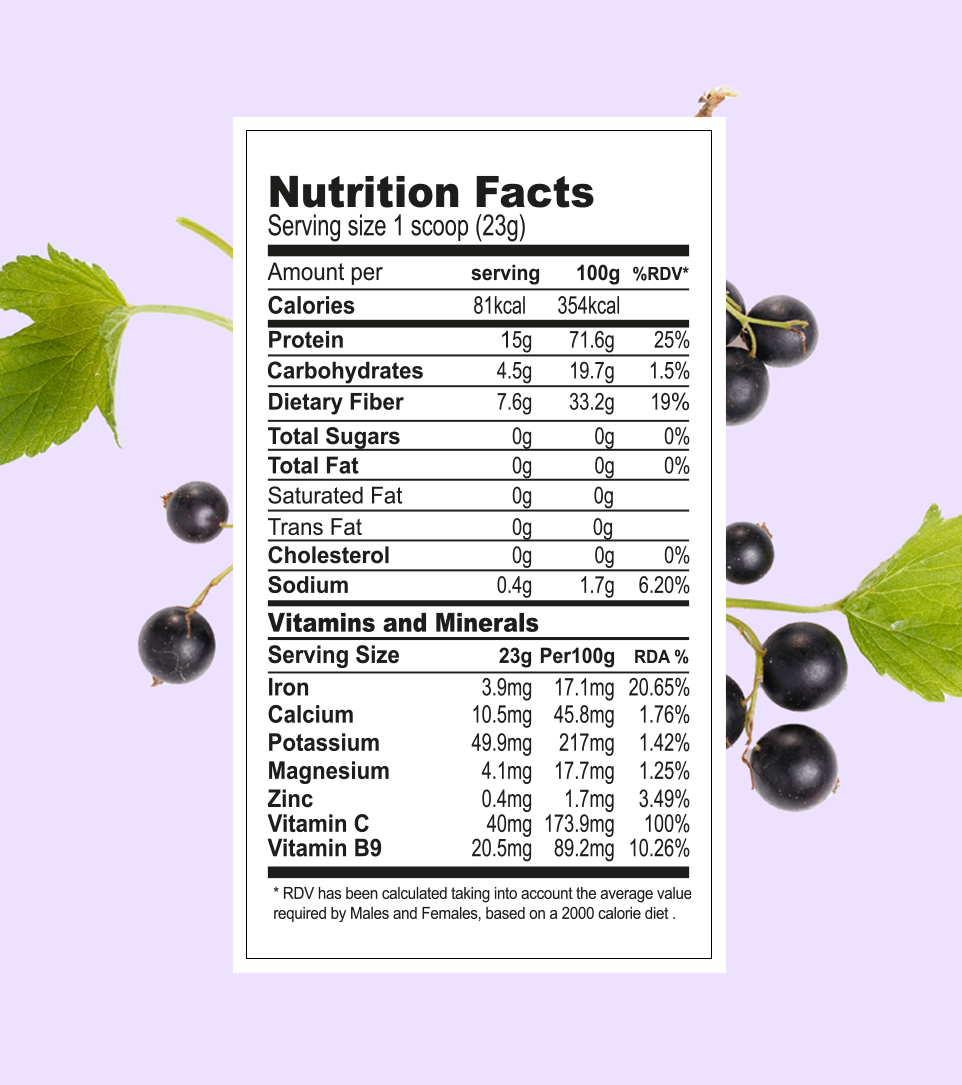 How to use

1 Add one serving of protein powder.

2 Take a glass of cold water (~250ml~)

3 Mix Well and enjoy.
Can be added to plant based milks & Smoothie bowls.
When to use
Our Protein can be had at any time of the day and with meals or in between them. As a general rule protein should be avoided before a workout and should definitely be consumed within 1 hour of any strenous activity or workout.
Excellent Product
Please keep innovating and keep this product enhancing with other essential body supplements like vitamin B12 , D3, Fibre and minerals. It will be known as vegan Complete Food.
All the Best.
Thank you,
Regards,
Rajendra Rathod.
My Goo to Flavor!
The taste and quality is up to the mark.
Love the product, packaging needs work
I've ordered from green so many times now, that I've lost track. I love the protein and am extremely happy with the results. The only issue I have is that the big size pouches that I've been ordered off late have a very flimsy resealable zipper, which has always come off, requiring me to transfer the protein to a jar to keep it safe. The bag needs to be replaced with something sturdier.
The regular protein sachets/pouches have 15g of protein per serving to
meet your daily protein intake and the sports protein sachets/pouches have 25g of protein along with 5g BCAA to help meet the higher protein requirements of athletes and fitness enthusiasts. The regular variant is lighter in consistency-more like a juice whereas the sport is more smoothie-like and thicker.
In a day, the average adult requires 0.8 grams of protein per kilogramof body weight. An average person weighing approximately 60kg would requirearound 50 grams of protein per day. This requirement changes depending on your level of activity. Therefore, a person who walks/works out for roughly an hour a day would require about 75 grams of protein.
We recommend having our regular variants with water. Some of the flavors like Black Currant, Orange, and Raw mango have Vitamin C which can cause milk to split when used with milk. Our sports variant is again best with water. However, you can mix it with milk/plant-based milk of your choice.