The perfect blend of creamy chocolate with just a whiff of coffee our revolutionary MOCHACCINO easily makes it the best tasting Chocolate Plant protein out there. Chocoholics this one is for you.
What does Green Protein help with ?
25Gms of the best Canadian Pea Protein Isolate with added BCAA for improving muscle synthesis.

A valid alternative to Whey Protein for building muscle without any side effects

Lowers bad cholestrol and increases good cholestrol.

With anti ageing benefits.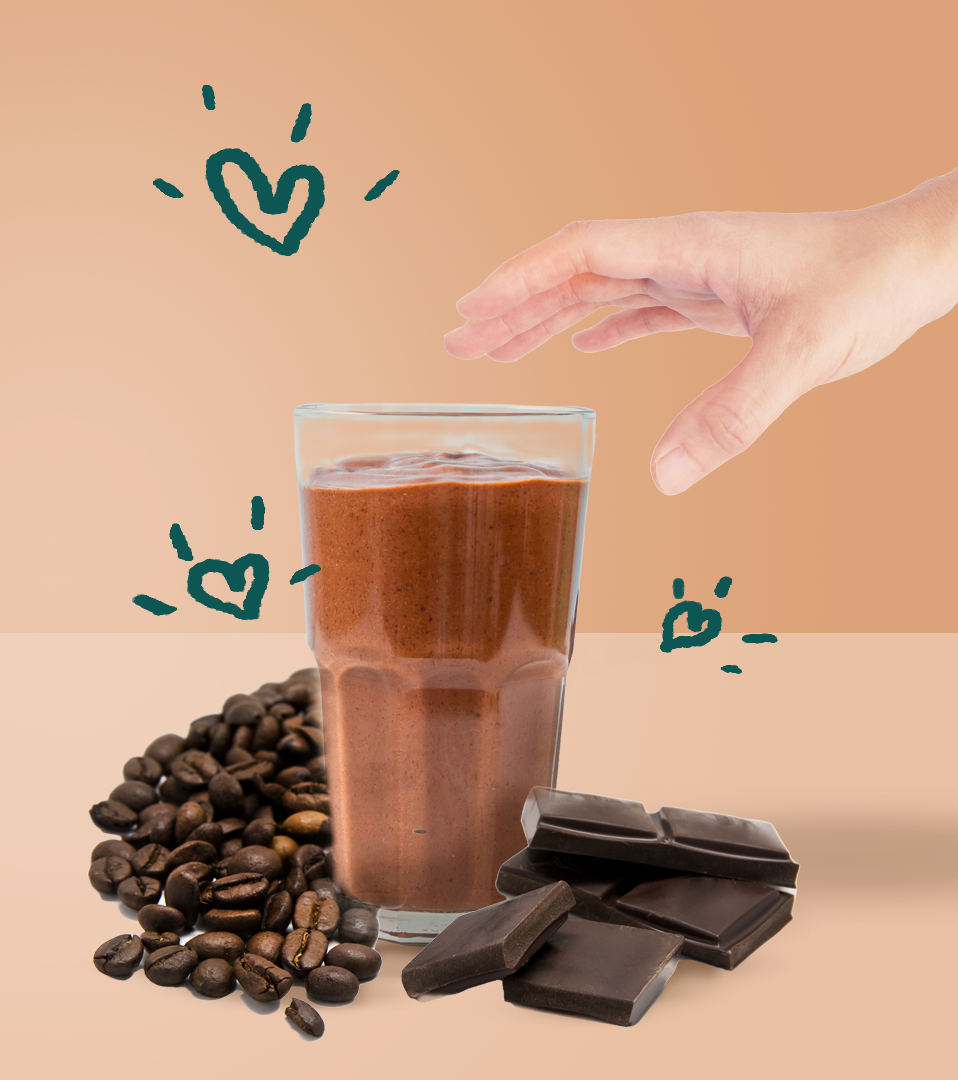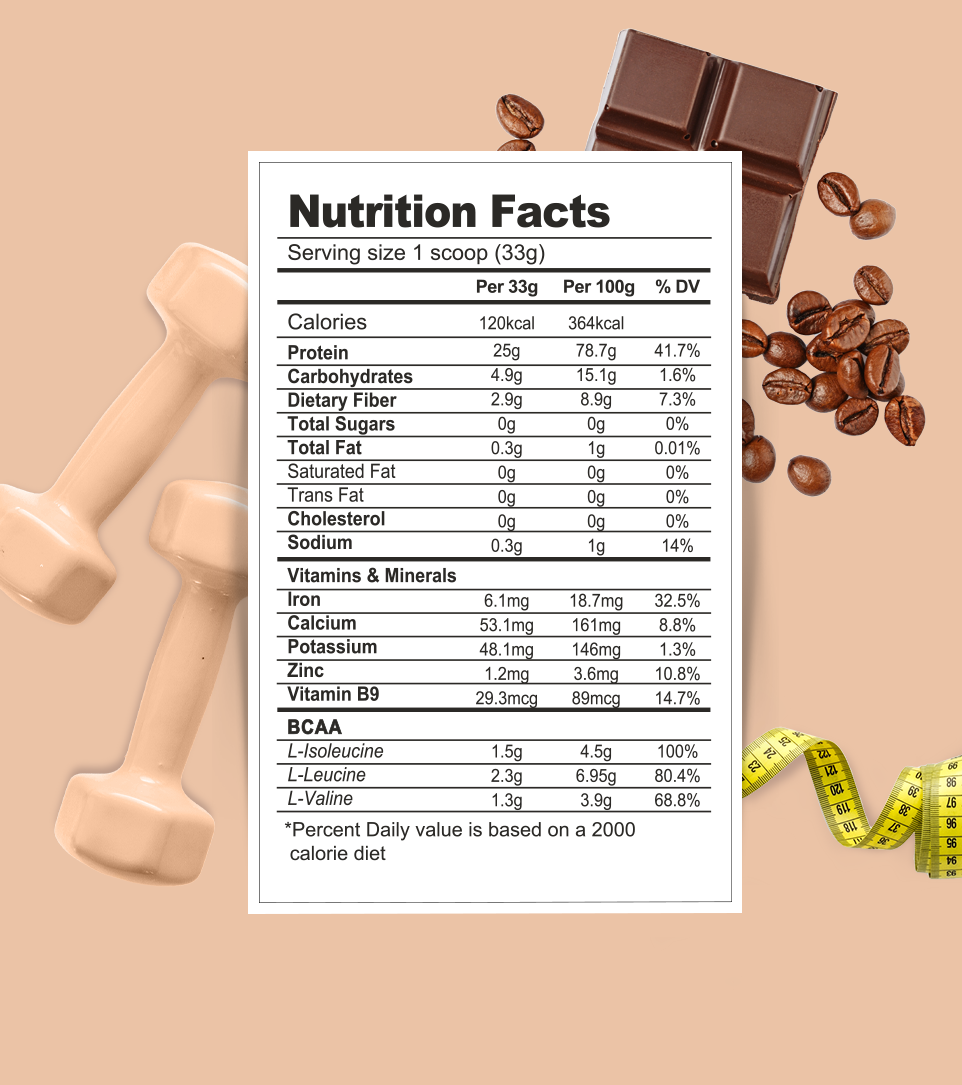 How to use

1 Take a glass of cold water (~300ml~)

2 Add one serving of protein powder.

3 Stir well and enjoy.
Can be added to plant based milks & Smoothie bowls.
When to use
Our Protein can be had at any time of the day and with meals or in between them. As a general rule protein should be avoided before a workout and should definitely be consumed within 1 hour of any strenous activity or workout.
Sports Mochaccino pack
Iv alws been a whey protein consumer, thought of giving plant protein a try....so i tried Green protein and im in love wth this ptotein now ....it tastes good...gives fast n good results ,ofcourse clubed wth workout n healthy diet ...my skin glows , my hairfall stopped ...i feel energetic ...wth fiber in it i alws feel full n hve less cravings .....A request to the team of green protein to maintain its good quality n efficacy always in d same way ...😊
The regular protein sachets/pouches have 15g of protein per serving to
meet your daily protein intake and the sports protein sachets/pouches have 25g of protein along with 5g BCAA to help meet the higher protein requirements of athletes and fitness enthusiasts. The regular variant is lighter in consistency-more like a juice whereas the sport is more smoothie-like and thicker.
In a day, the average adult requires 0.8 grams of protein per kilogramof body weight. An average person weighing approximately 60kg would requirearound 50 grams of protein per day. This requirement changes depending on your level of activity. Therefore, a person who walks/works out for roughly an hour a day would require about 75 grams of protein.
We recommend having our regular variants with water. Some of the flavors like Black Currant, Orange, and Raw mango have Vitamin C which can cause milk to split when used with milk. Our sports variant is again best with water. However, you can mix it with milk/plant-based milk of your choice.