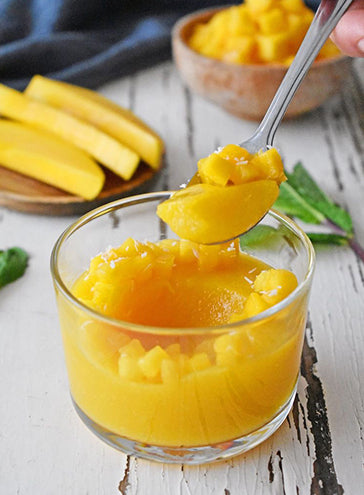 Mango Pudding
Ingredients
1 cup mango puree
1 glass of milk
½ cup of custard powder slurry
25g of mango smoothie protein powder
Directions
Take a pan and mix milk and mango puree on low heat for 2 mins.
Add the custard powder slurry and mix until thick.
Let the mixture cool down and add mango smoothie protein powder.
Transfer the thick mixture to deep bowls and freeze for 2 hours.
Top with fresh mango and honey.