Green Protein's take on the classic Strawberres & Cream will captivate your tastebuds and leave you with a lingering taste of Strawberry decadence.
What does Green Protein help with ?
25Gms of the best Canadian Pea Protein Isolate with added BCAA for improving muscle synthesis.

A valid alternative to Whey Protein for building muscle without any side effects.

Rich in antioxidants & high in dietary fibre for easy digestion.

Good for cardiovascular & blood health.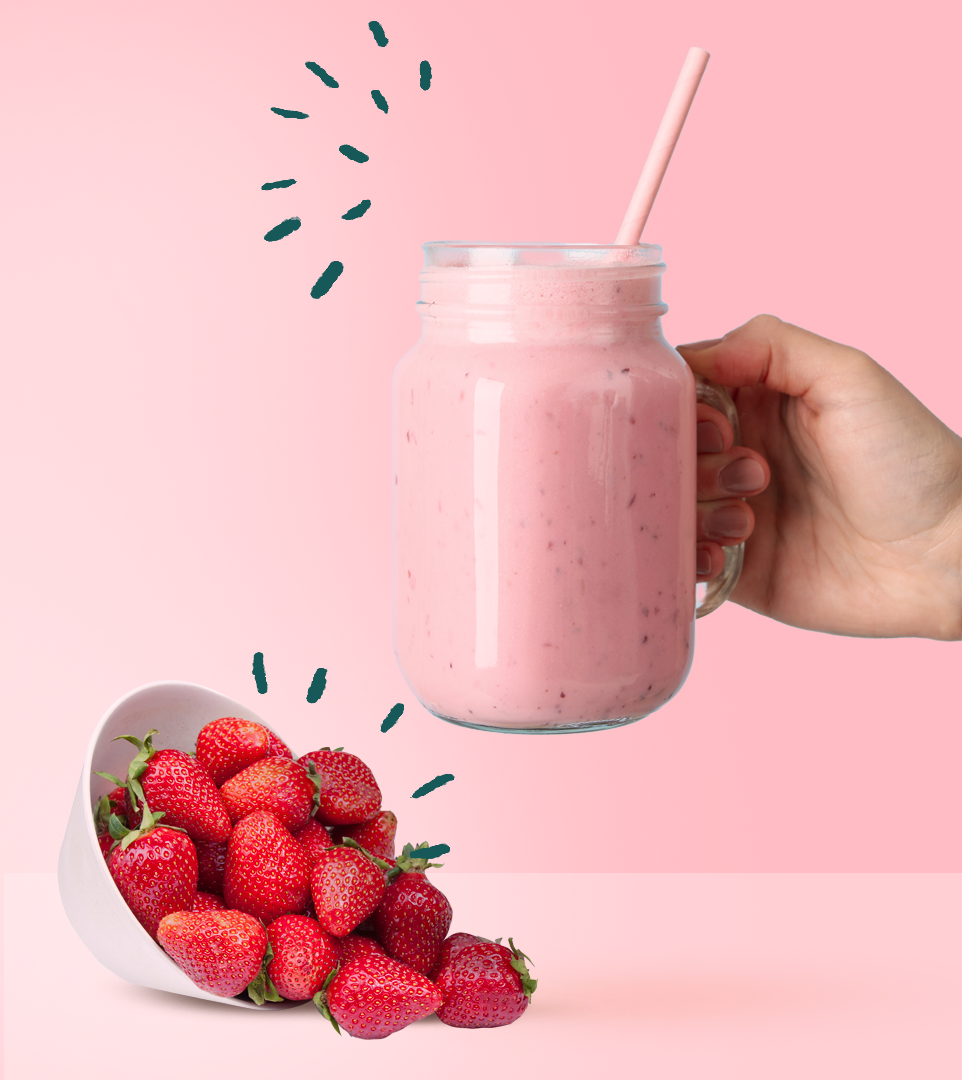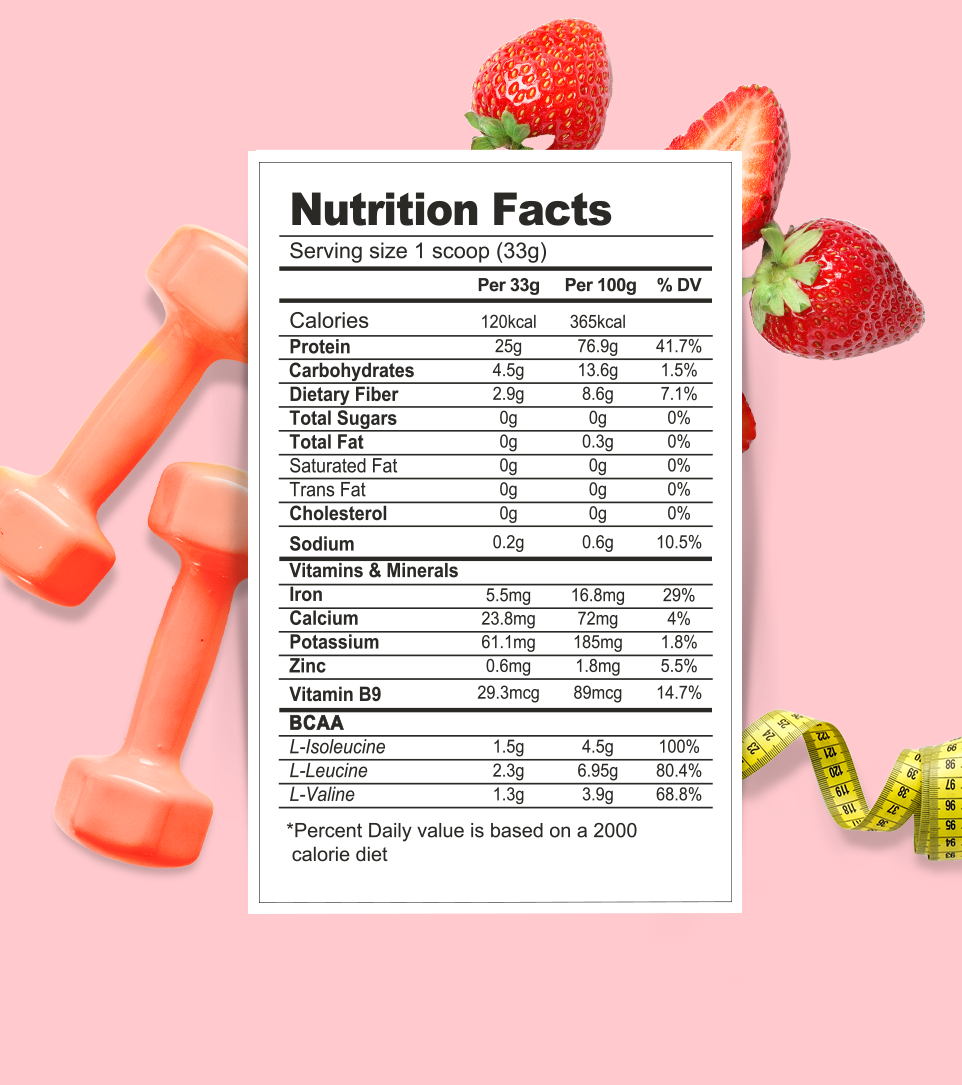 How to use

1 Take a glass of cold water (~300ml~)

2 Add one serving of protein powder.

3 Stir well and enjoy.
Can be added to plant based milks & Smoothie bowls.
When to use
Our Protein can be had at any time of the day and with meals or in between them. As a general rule protein should be avoided before a workout and should definitely be consumed within 1 hour of any strenous activity or workout.
Amazing taste! Easy to use!
Excellent
Very effective n excellent product
Best
I have tried so many protein powder but this is one is the best so far. Planning to order again once this one is finished ✅
Flavour is good it would be great if more flavours are added in 1kg stack
Kindly do maintain the quality it is good
Mango also
I order mango also I gave negative reviews for the same but I started liking it
It's good quality indeed will give review when I start using strawberry
The regular protein sachets/pouches have 15g of protein per serving to
meet your daily protein intake and the sports protein sachets/pouches have 25g of protein along with 5g BCAA to help meet the higher protein requirements of athletes and fitness enthusiasts. The regular variant is lighter in consistency-more like a juice whereas the sport is more smoothie-like and thicker.
In a day, the average adult requires 0.8 grams of protein per kilogramof body weight. An average person weighing approximately 60kg would requirearound 50 grams of protein per day. This requirement changes depending on your level of activity. Therefore, a person who walks/works out for roughly an hour a day would require about 75 grams of protein.
We recommend having our regular variants with water. Some of the flavors like Black Currant, Orange, and Raw mango have Vitamin C which can cause milk to split when used with milk. Our sports variant is again best with water. However, you can mix it with milk/plant-based milk of your choice.